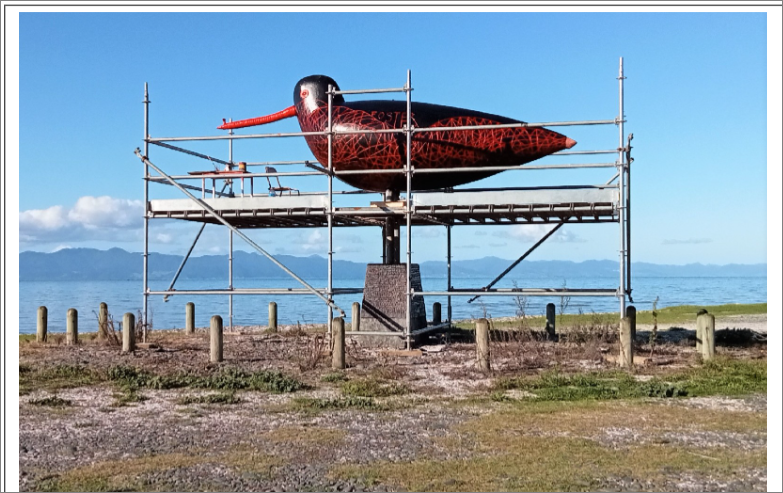 BIRD SCULPTURE TIME
Well it's the middle of 2022 and most of my energy is going on
Torea Mangu the large bird sculpture built in 2005. It was built
with funding from an Auckland Regional Arts allocation to the then Franklin District Council.
Hauraki District Council who have replaced Franklin as this area's
local government, has been very helpful in enabling me to
refurbish and complete the sculpture to a standard that has not
possible for a variety of reasons up to now.
Please check out Kaiaua Bird Sculpture section of the Website as I
hope to bring that up to speed in conjunction with the work on the
bird.