BIRD LEG BOTTLES AND VASES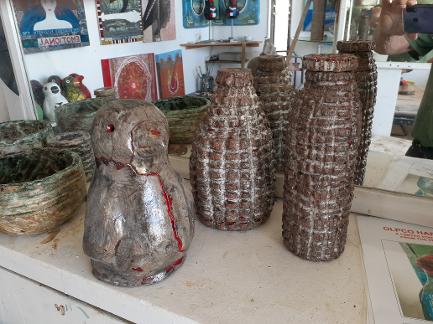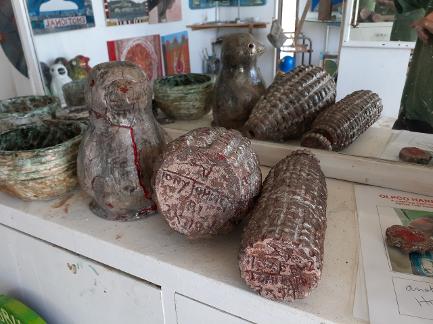 BIRDLEG BOTTLES
The first two bottles in the series are shown here with the first prototype ceramic Penguin.
The bottles are nearly ready for departure, one more firing should finish them one way or another.
The penguin suffered a rather traumatic experience being heated too quickly in its first kiln experience but has been fired several times since getting glued together with glaze and is now starting to take on a similar appearance to it's creator.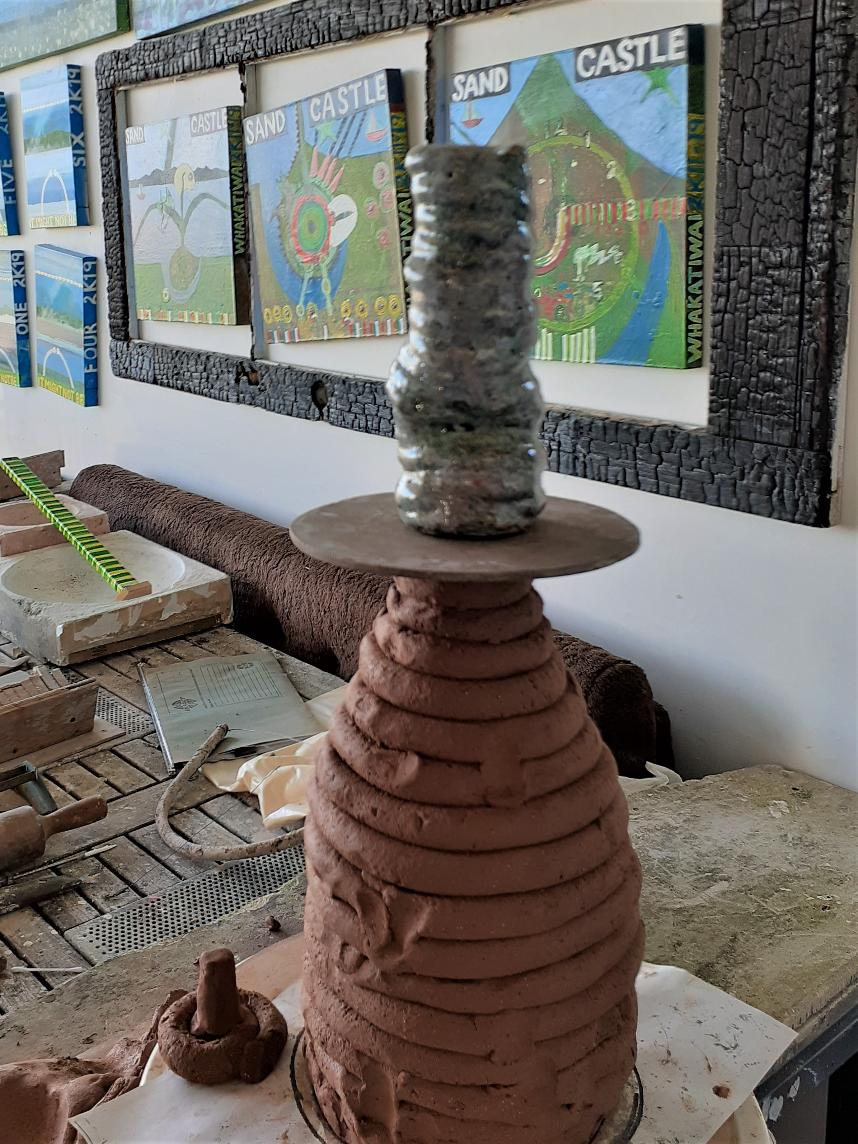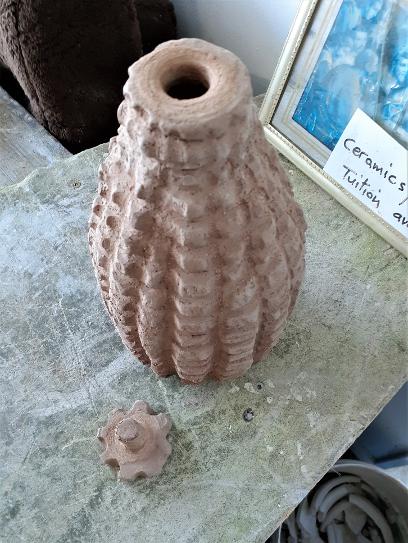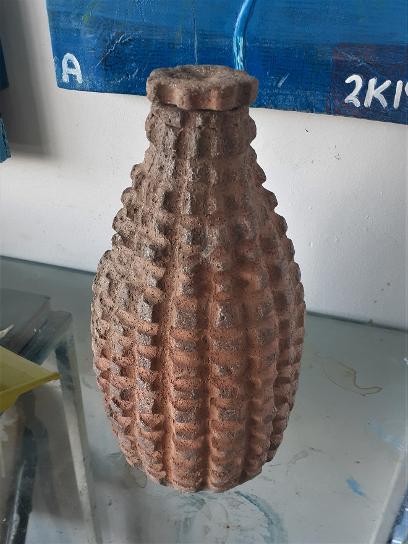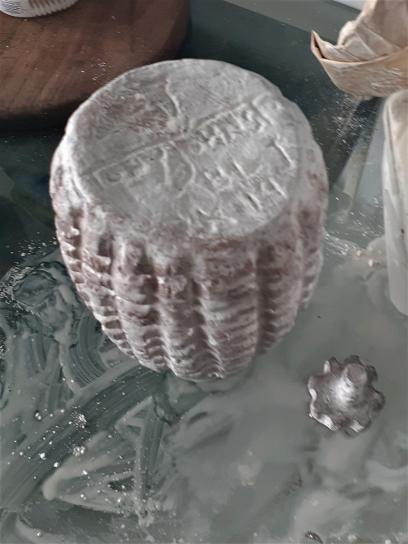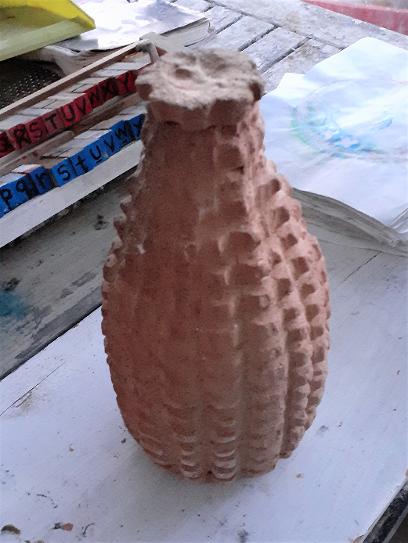 BL SERIES
BL is an acronym for Bird Leg
These works are vases and bottles constructed utilizing the new die for the old extruder that was the only piece of pottery equipment to survive the work shop fire of March 2015 (see PENGUIN STORY in the PENGUIN SCULPTURE section). The die and extruder are being used to make the leg tiles for the TOREA MANGU refurbishment.