Tony Johnston at Whakatiwai Fishing Lodge Kaiaua 1996-2017
The Penguin Studio was established in 1996 on the same site as it currently is.
It was an old bach that was going to be demolished at the extreme north end of the Whakatiwai Fishing Lodge property owned by Gerry Carr and Maureen Johnson, people I knew from ten or so years before.
I was then currently looking for living and working space (that I could afford) where I could produce a show for Warwick Brown, an art dealer and critic who had a private gallery and was keen to show my work if I could produce an acceptable quantity and quality.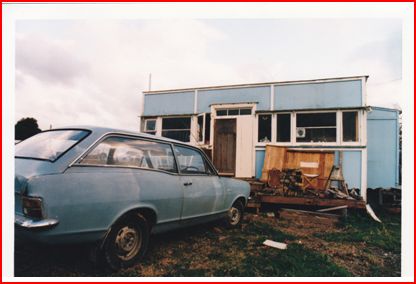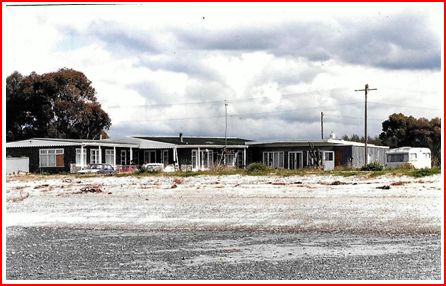 Above are shown the old bach starting to be used as a studio and the main buildings of the Fishing Lodge as seen from the beach
Gerry offered me the bach to use as a studio. I could stay at the Lodge and in return for some help around the place and a very reasonable rent I was all good to go.
Little did I know that it was going to be the start of productive, destructive, constructive and instructive portion of my life.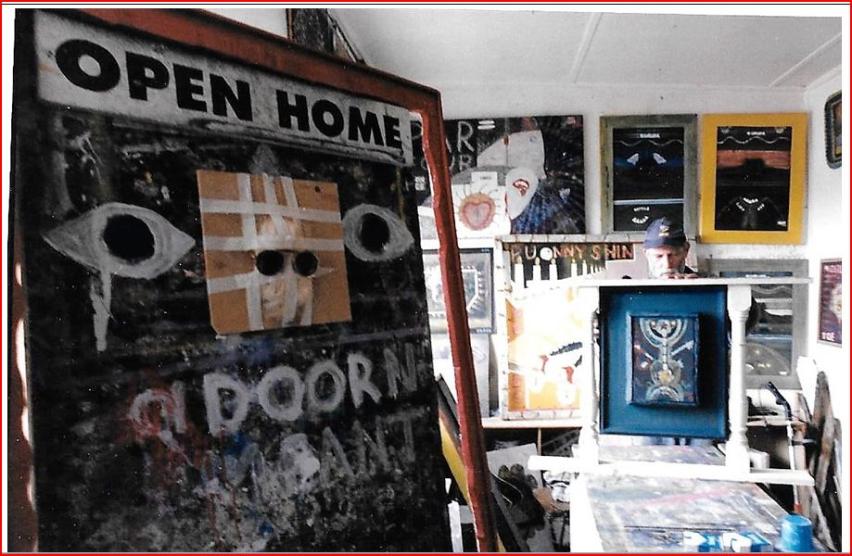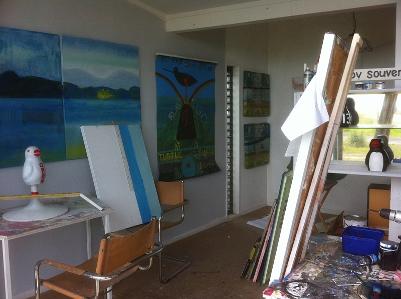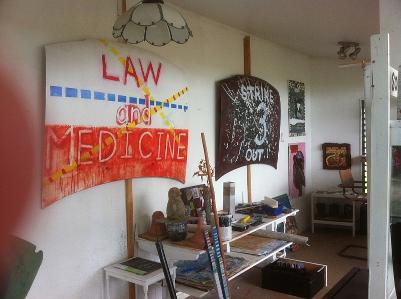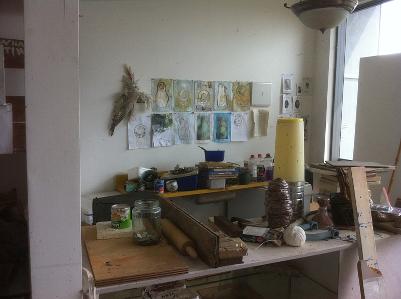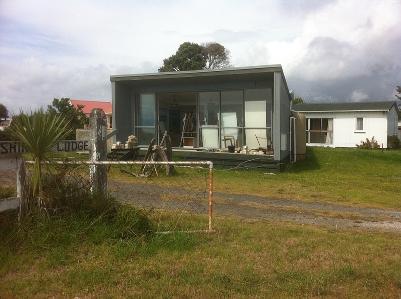 PHOTOS OF THE ORIGINAL STUDIO