The following Photographs show progress on the South wall from early September to now.
If you look closely you should be able to follow progress on the work and how the paintings are
simultaneously unified yet individualised and working towards a coherent and aesthetic display.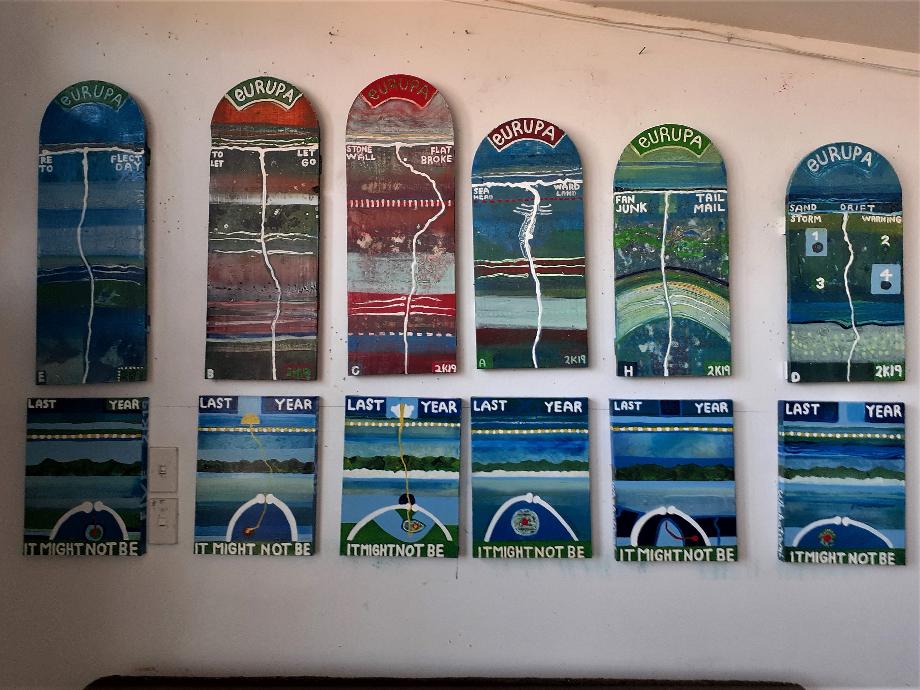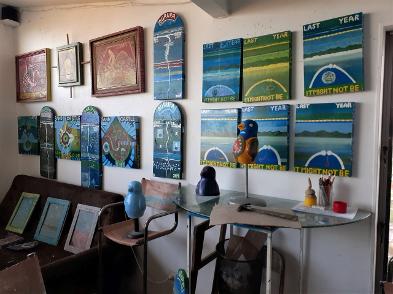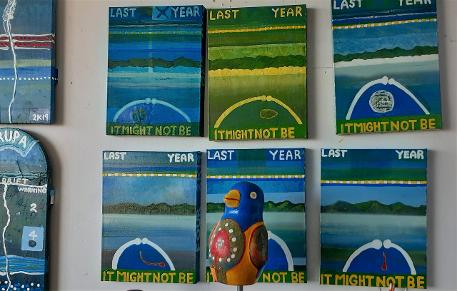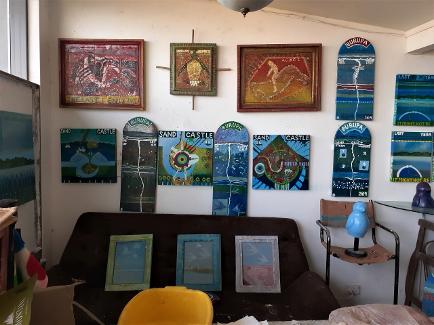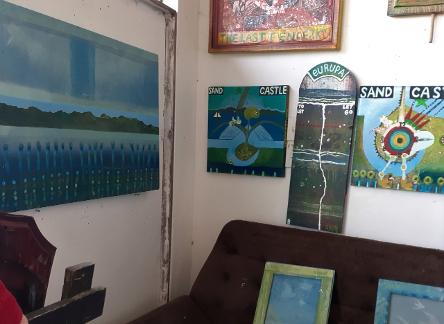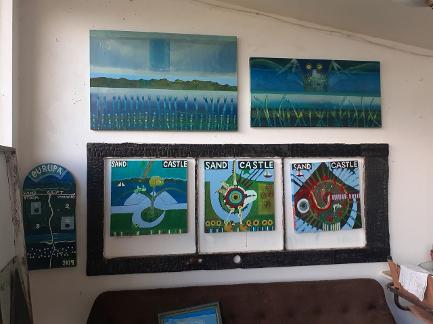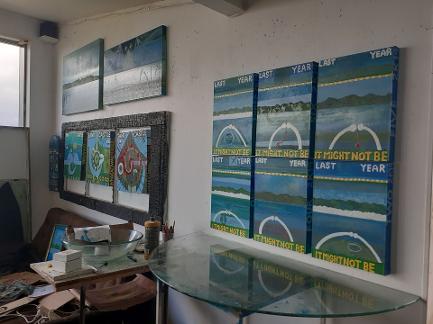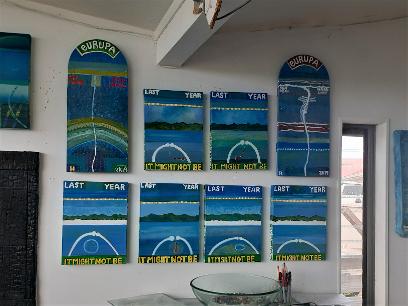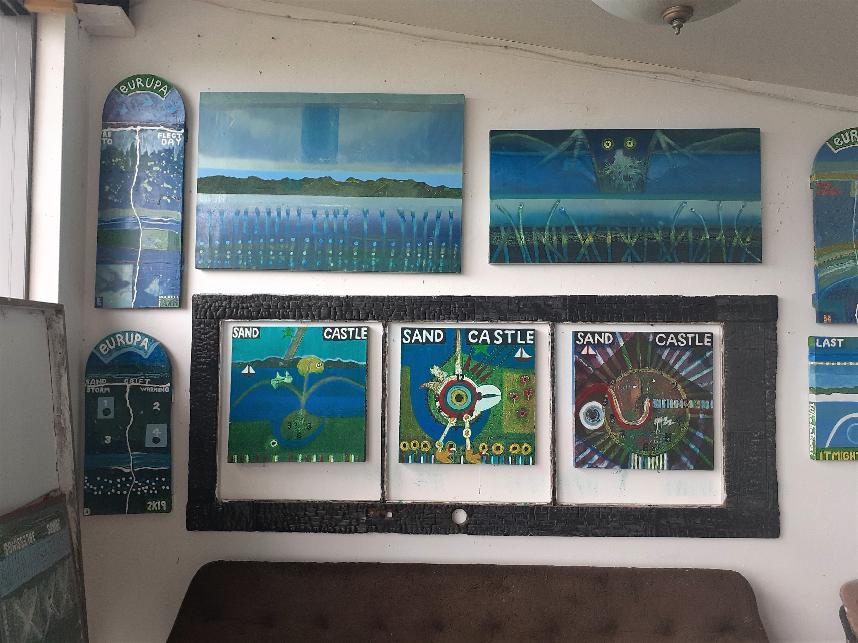 The pictures have been regrouped and are in an approximately display layout and are approaching completion. The six Whakatiwai Last Year works are shown grouped with 2 eURUPAs and the Sand Castle triptych is displayed with 2 more eURUPAs and 2 larger views of the Firth and Coromandel ranges, one a little more spiritual than the other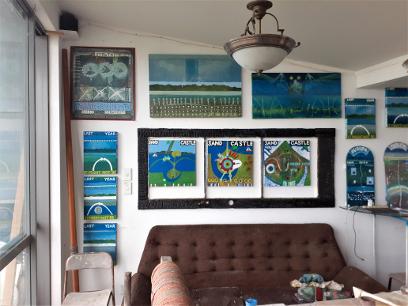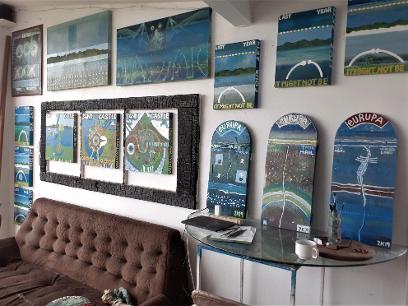 The work table has now been relocated away from the wall to give me access to the old couch as I have discovered when firing the kiln (which is at least an eight hour process that must be supervised) my aging body needs to be able to rest occasionally.
This has made the South Wall much more of a display area and some of the paintings moving to more of a finished state.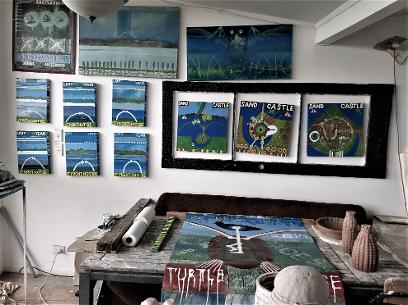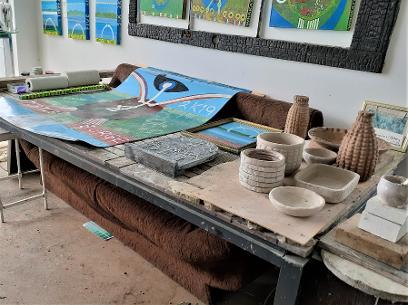 On the work table is an old Vulcan series (painted on canvas backed lithograph flexible plate) which has been reworked over the years getting it's hopefully final treatment ready for display on the Western Wall.
You will also see three new works on the wall also getting their final treatment. Also, the six It Might Not Be paintings have had further work and been rearranged as a group (See new section of website under construction CURRENT PAINTINGS)