The West Wall is currently being used for older works that are undergoing procedures to enhance certain features and diminish others. Some of the works seen here have had this happening to them off and on since the 1990s. As is happening to the South Wall we are looking for a final nice display that allows the paintings to bounce or harmonise off each other.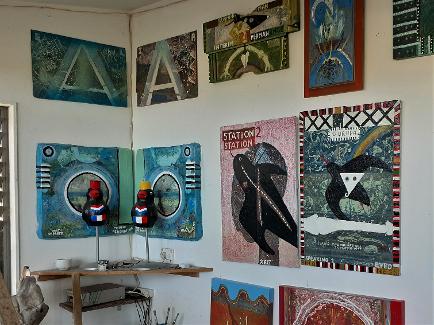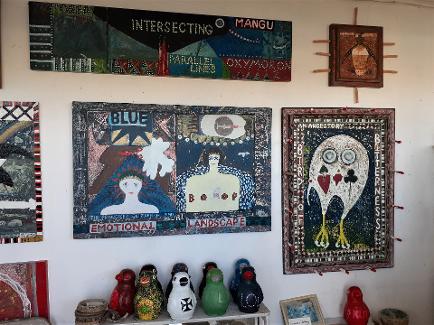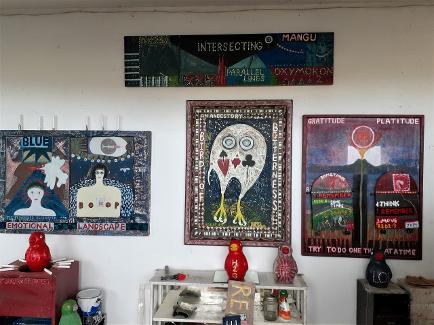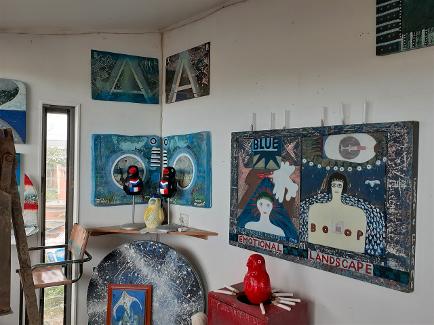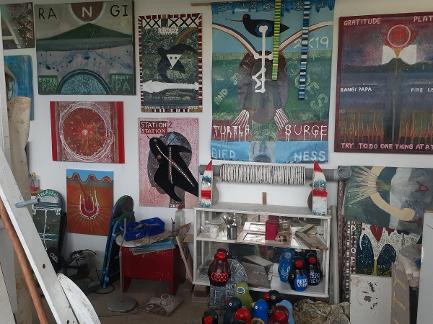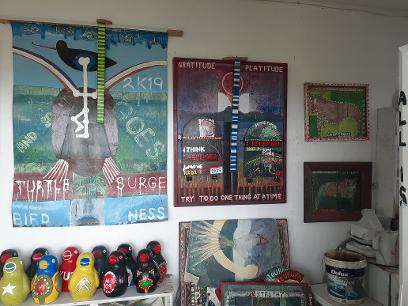 The West Wall is now being assembled and paintings worked on. In one photograph you are looking down the Aisle at older work and penguins being assessed, tidied up, modified in major or minor ways to work towards another finished display area as the South Wall nearly is. The other photograph shows the corner where the South Wall meets the West Wall and once again older works awaiting attention .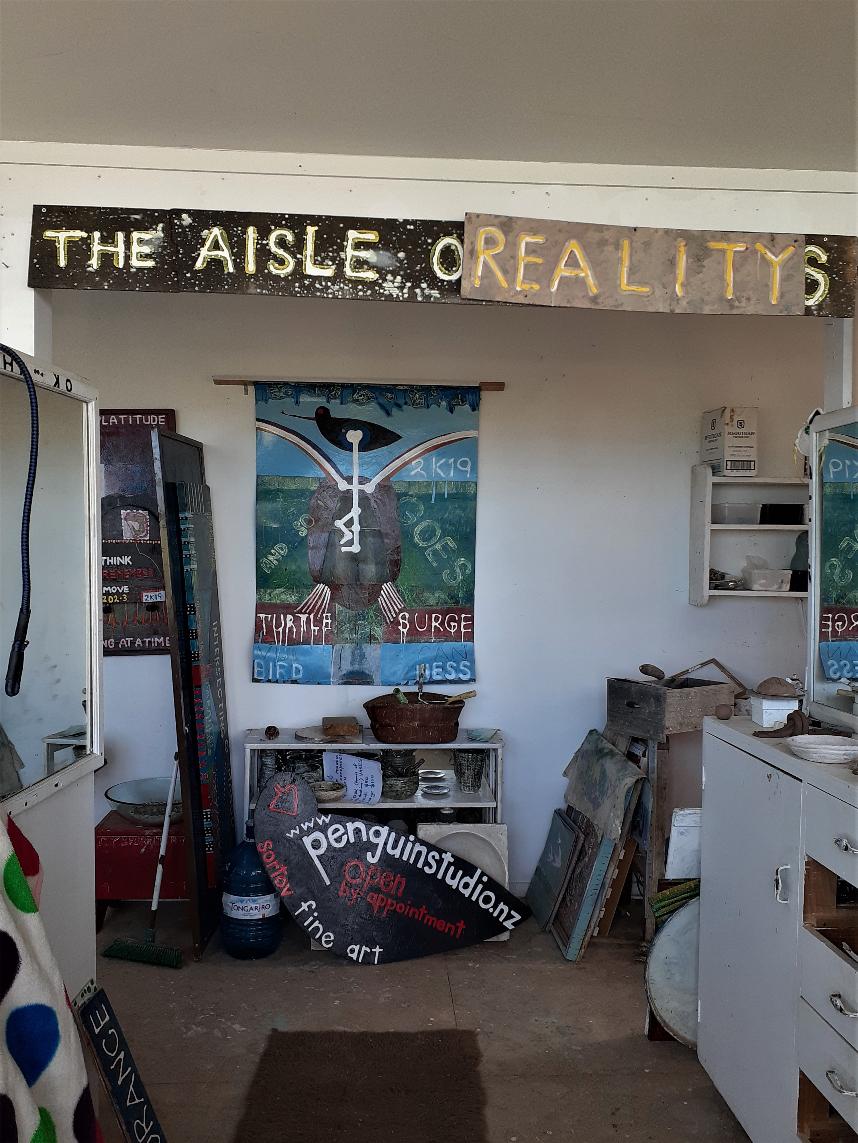 The old Vulcan painting has gone to the West Wall where it can be seen hanging above a cabinet on top of which can be seen the remains of the deformed LPG cylinder base that has been used for the Count Your Blessings dish. Plaster moulds were produced to capture the bent egg- shaped form from the explosion. The final cast can be seen peeping out from behind one of the two Oyster shaped Penguin Studio Signs. The AISLE OF DREAMS Sign at the top of the Photograph has had the DREAMS word partially concealed by a REALITY Tag, one of a number of tags that can be used to replace the word DREAMS. Another Tag IGNORANCE can be seen at the extreme left of the photo.